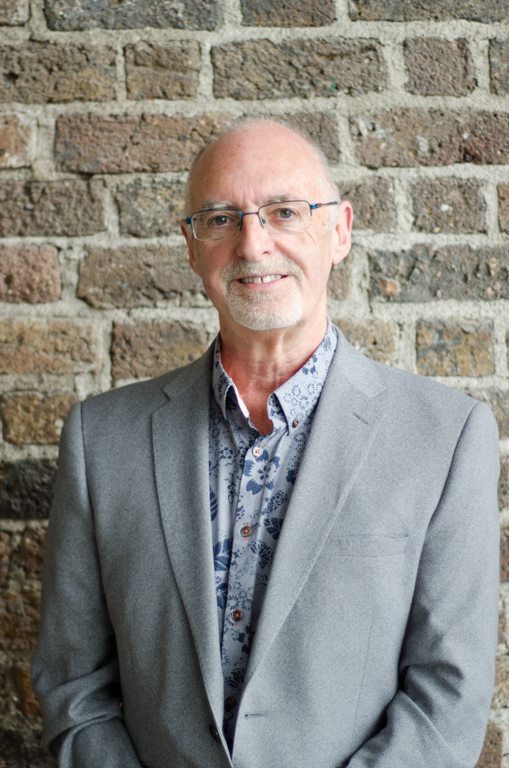 I have to confess to never being that interested in a straight line. Someone who has gone straight from college and risen through the ranks doing the same thing without pause or reflection, untouched by the challenges life throws at them. I am much more interested in the tangents, the unexpected twists and turns and all that we can learn along the way.
Which is why today I am delighted to launch the Second Act Series. The Second Act Series will talk to people across the WorkJuggle community who have had one career and are now embarking on a different path.
For the first in our Second Act interview series, we are going to shine the light on Paddy who is part of the WorkJuggle Community. Paddy was previously a Director in Accenture and now as part of his second act, is mentoring start ups and interested in short-term contract work.
**Paddy, thank you for taking part in WorkJuggle's Second Act series, let's start with the basics.
When you were small, what did you want to be when you grew up?** It changed depending on age - A pilot / writer / musician / radio presenter. I was fascinated by science fiction / engines / space. I saw the 1969 Moon landing live at home – it was so exciting. I listened to Radio Caroline and the other Pirates and wanted to be a DJ!.
What did you train in or study in college? I started work straight from school. I was the eldest and expected that I would start working when I finished the Leaving Cert. I later studied Finance and Accounting and Business Management at night. I have recently completed a Post-Grad in Innovation, Entrepreneurship and Enterprise in UCD.
What was your first job, did you enjoy it? I started in an insurance company in Dawson Street and moved to College Green. My first role was post boy and then I moved in the motor insurance department. It was my first introduction to computers. The company, General Accident, was very quick to adapt to the new technology wave and I was fascinated by it.
What have you spent the majority of your professional life doing? What were the highlights? Managing great teams, delivering services, meeting clients, dealing with major challenges and looking for next opportunities. The highlights were working in different countries and appreciating that each one is unique in many aspects, successful completion of a project and then returning home to my family after extended trips.
What do you think you have learned through your years of work? Treat people properly. Be honest. It always pays to tackle the hard part. Fear can be good sometimes it forces you to grow but it is always important to learnt to switch off.
You are part of the Work Juggle community, what kind of work are you looking for now? I am looking for a role where I can use my experience to help, support and grow but also opportunity for new learning.
I have been mentoring for some time and like this area as it is a very direct engagement with each individual.
I have been involved in a number of startups in the past ten years in the technology area and would like to continue in this sector
So Paddy, looking back, what would you tell your 20 year old self? First of all to pay more attention in school – study first, play later. Don't forget to stay healthy and try to keep fit, always important to learn to switch off. It is important to be multi skilled and not just a one trick pony.
Also, know your family genealogy – talk to your parents before it's too late Work at relationships in both your business and personal life. Trust is the bond that will help you though the good and the bad times.
I really enjoyed Paddy's story. He is very humble about it but think it is amazing that you could leave school, start as a post boy and then eventually grow your career until you are a Director in Accenture. I don't want to be downbeat but am not sure you could do that now. What do you think? Are there more opportunities to day or are they more limited?
Think Paddy makes an excellent point about knowing your family genealogoy and the importance of trust in both good times and bad. Am sure he is an excellent mentor in the start up space, thoughtful and insightful.
---