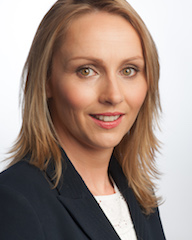 Freelancing has become a very attractive option for many struggling to juggle both family & working life.
But so many people don't know where to start. This is why when we met Sheila Harte from Theofficehub.ie we knew we wanted to ask her how she did it. Sheila has been working freelance as a virtual assistant for four years. She is also a client of WorkJuggle and we love working with her.
Here is her story;
I recently read a great article Own Your Career by Sarah Cunningham, Vice President of Mastercard's Dublin Technology Hub, and in the opening paragraph Sarah writes that she believes 'you can't leave your career in the hands of fate; you've got to take control'. And that is where I found myself in 2014. Having stepped away from a job I loved a year prior to take time with my then young family, I was ready to return to work. The only difficulty was I couldn't find the right fit! It was impossible to find a job that offered a flexible working arrangement. Remote and flexible working was not mainstream conversation as it is today. I had to take control, but the question was how?
The answer came in the form of an article from The Guardian sent to me by sister-in-law in London. It was an article on 'Mumpreneurs' (jury is still out on this terminology!) and starting a business from home. The seed was sown. After initial research, the term virtual assistant caught my attention. A virtual assistant is an independent contractor who provides professional administrative services to clients, with the services usually delivered remotely. With a background in office management, I had found my how.
What was borne out of need, soon became a passion. Be warned once you're in it, you're in it! You must be disciplined and tenacious, even on the days you want to throw it all up in the air. Research and defining service offering, identifying target market, setting up the office and developing a marketing strategy. Central to the planning was speaking with the few who were already established in the industry in Ireland at that time. The concept of paying it forward was practiced in these conversations, with time, knowledge and support given so freely by those who I had contacted, for which I will be forever grateful. And following this period of preparation, The Office Hub was registered and became a reality.
Through The Office Hub, I have had the opportunity to work across a broad range of sectors, projects and teams. From pan-European initiatives in sustainable finance, to implementing office functions for a start-up to general administration where needed. All the while reinforcing the benefits of remote working for the client, through productivity and continuously maintaining high standards in the deliverables. And I've been lucky to meet and work with some fantastic people along the way, people who embrace the culture of remote working and who share their sector knowledge time and again to foster team interaction.
I've always had great admiration for those who had a laser focus vision for their careers. Looking back, I never envisaged being self-employed, but it has been the most rewarding, challenging, worthwhile experience, and even with hindsight, I would not change it. But change is inevitable and in business change is vital. The New Year sees a return to the business planning cycle to identify the direction the business will take in the next phase.
There has been a cultural shift, even since I started, in what we believe to be an appropriate workplace. The statistics on how traditional employment will evolve in the coming years are well documented. The move towards remote and flexible working arrangements is a welcome one; with many benefits, but a key benefit from personal experience, is the ability to create a new career path and stay within the workforce. With this shift change, I suspect the road less travelled will be busier!
---