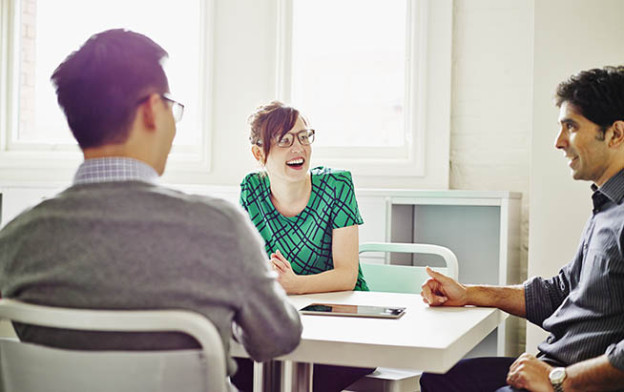 A recent article by Laura Vanderkam in The Irish Times (http://execjobs.irishtimes.com/article/http-www-irishtimes-com-business-work-part-time-hours-pose-full-time-problems-1-2254679/) stated that part-time hours poses full time problems. The argument was that part-time work often equates to full-time work with part-time pay and therefore is not worth the pain. Women (and it is women she is referring to) appear less committed to their career by turning to part-time work and in doing so also decrease their earnings. The research she quotes is her own however and her findings are not born out by international studies from either a company or an employee perspective.
It is also worth pointing out that her research took place in America where employment legislation paints a very different working landscape to that enjoyed in the European Union.
Working part-time or on a flexible basis is a critical tool for companies seeking to retain highly skilled women during those chaotic early years of a child's life. The hard earned experience and relationships built by a professional does not walk out the door and the woman holds on to her career rather than dropping off a cliff and struggling to return years later. It is also a win for the child; recent research from Oxford University and the LSE proves that children of working mothers have higher capabilities in terms of talking, social skills, movement and everyday skills.
As the Irish economy reignites highly skilled women are an integral part of that growth. Irish women are the most highly educated part of the workforce (More than half of women aged between 25 and 35 have a third-level qualification compared with just over four out of ten men, according to the CSO). Irish parents however are faced with nearly the highest childcare costs in the World (Second most expensive among the 35 OECD countries and the most expensive for lone parents, according to the National Competitive Council's 2016 benchmarking report ).
Rather than rigidly reinforcing the traditional model we have inherited from the Industrial Age we should be encouraging companies and families to rethink the traditional set up whereby both parents can work flexibly and share the childcare between them.
The American working pattern is not one to be emulated, we should be looking closer to our European neighbours like Denmark and analysing what makes their workplaces successful. While American women scrape by with an average maternal leave of 10.3 weeks, Danish families receive a total of 52 weeks of parental leave. Mothers are able to take 18 weeks and fathers receive their own dedicated 2 weeks at up to 100 percent salary. The rest of the paid time off is up to the family to use as they see fit. But the support doesn't stop at the end of this time. Danish children have access to free or low-cost child care. And early childhood education is associated with health and well-being throughout life for its recipients — as well as for mothers. What's more, this frees up young mothers to return to the work force if they'd like to. The result? In Denmark, 79 percent of mothers return to their previous level of employment, compared to 59 percent of American women. These resources mean that women contribute 34 to 38 percent of income in Danish households with children, compared to American women, who contribute 28 percent of income. Over the last four decades, the surge of mothers into work has helped Western Economies to grow, as women contributed literally billions more hours to the work hour. The next leap of growth will probably come less from adding hours then from working smarter, encouraging flexibility and exploiting talents in those who already have experience – frazzled, young parents who could be stopped from dropping out, or encouraged back into the workforce.
To quote Sheryl Sandbergh's Lean In;
"I do not believe that there is one definition of success or happiness. Not all women want careers. Not all women want children. Not all women want both. I would never advocate that we should all have the same objectives. . Some of the most important contributions to our world are made by for one person at a time. We each have to chart our own unique course and define which goals fit our lives, values, and dreams."
---