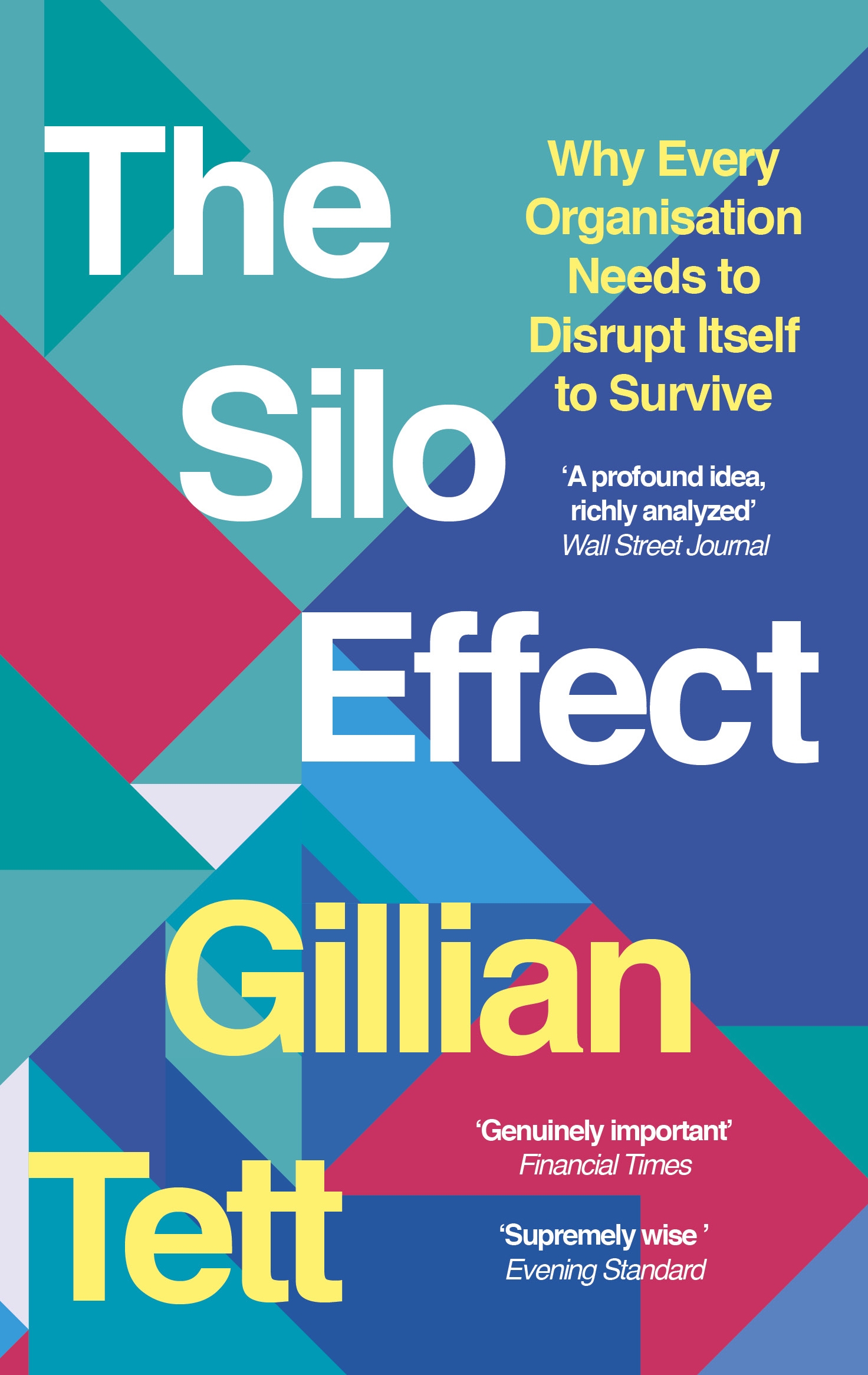 The Silo Effect by Gillian Tett is the latest book by the bestselling author of Fool's Gold. Tett is the US Managing Editor and Columnist at the Financial Times. She also trained as an anthropologist, completing a doctorate in Cambridge University and this gives her an interesting perspective on the assumptions and practice of culture, be they on a trading desk or in a software development company.
The book brilliantly argues that ever since civilized society began we have a need to classify, categorise and specialize. It can make things more efficient and give an organization of sense of confidence they have the right people focusing on the right tasks. It can also be catastrophic leading to tunnel vision, tribalism and what she calls a structural fog; where the full picture of an organization is hidden from view.
From a tech perspective the two most interesting case studies are Sony, considered an "Octopus Pot", a silo which crushed innovation & Facebook, acknowledged in this book as a "Silo Buster".
Back in 1999, the book argues, Sony, inventor of the Walkman was ideally positioned to take advantage of the new digital wave of music. At the Comdex Trade Fair it launched not one but two digital music devices. A company which housed creative consumer electronics engineers, slick designers, a computing division and owned 50% of BMG, the music label which held famous artists such as Michael Jackson it looked like they held all the cards and were on course to deliver the digital Walkman of the 21st century.
In actual fact the launch of two devices was not a sign of its success but its downfall and a sign that Sony would fail to capture this market. Sony unveiled two digital music devices because the organization was completely fragmented: different divisions had created their own devices with their own proprietary technology which was incompatible. None of these divisions – or silos- were able to agree on a single product approach, communicate, swap ideas of create a joint strategy. Sony had become a bureaucratic behemoth.
"We want to be the anti-Sony, the anti-Microsoft- we look at companies like that and see what we don't want to become."
states a Senior Facebook executive in the book. It looks to Facebook as an example of how to keep silos fluid. It points to the company rule that all new recruits should have "Bootcamp" together, a six week onboarding process which hazed everyone together regardless of age or rank.
Facebook, Tett argues is not just a social engineer to the outside world but also internally in its company. It's officials have spent many hours worrying and thinking about its employees cognitive maps, social structures and group dynamics. It has put in place deliberate experiments to stop silos developing and prevent Facebook suffering from the same fate as Sony. Whether Gizmodo's Chaos Monkeys: Obscene Fortune & Failure in Silicon Valley (out on the 28th of June) changes this rosy view of Facebook will be interesting to see.
The Silo Effect is an excellent book not just for techies but anyone working in a corporate structure or building their own business. Gillian Tett successfully demonstrates how destructive silos can ultimately be even in the most successful of companies. It also highlights the importance of diversity and fresh thinking in all organisations.
---